Anonymous here...
Ecko and I have been just fine, don't worry everyone. It's just that my Mac broke... so yeah... and since we don't have the money to waste on getting it, professionally, repaired or replaced, we had to try and fix it ourselves... so yeah... sorry for our long absence. We're still at the Mansion... and... um... my dreams have been getting worse... I'm still not going to say what they are because I want to test and see if they're going to happen in real life... or if He just used the dreams I posted on here to corner me and hurt me...
So yeah... we're okay and going to be posting more now. Again, sorry for the absence, but we're here now. = )
This is Ecko.
Welcome Road Runner, Kurija-Chan, and Zia. You all can introduce yourselves down in the comments if you want. Nice to see new faces.
Edit: This pretty much explains how our repairs were going up till the end when we fixed it all.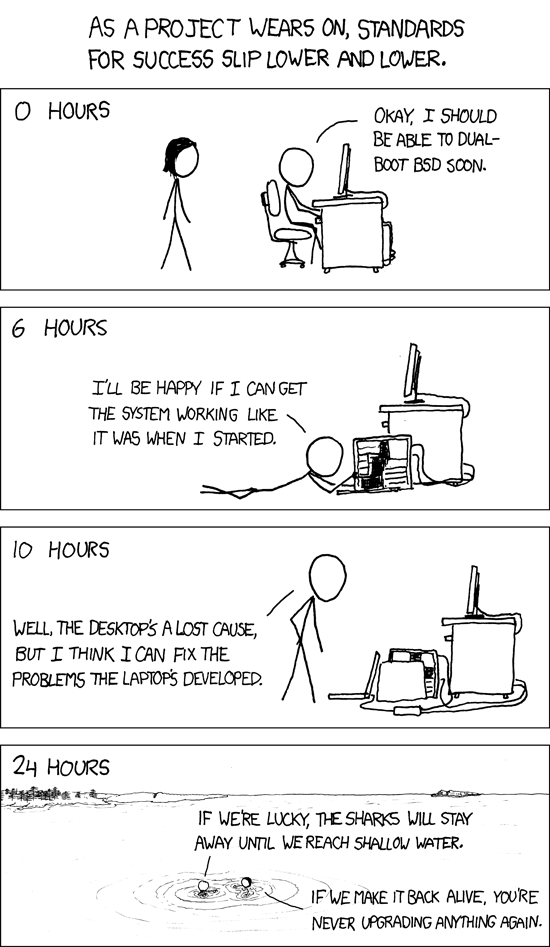 Only replace just working on a project with doing repairs on the computer. (seriously, as we went along it seemed like we were doing more harm than good... though it didn't help that I couldn't really see what we were working on...)